Reliable Transmission Repair Since 1985
* All Work Guaranteed * Reasonable Rate * Warranty Available
We'll Get You Back on the Road In No Time!
Transmission Problems?
Call Us Today!
Free Visual Inspection and
Diagnostic Check
The #1 Transmission Repair Service in Collinsville, Illinois!

Quality Car Parts
All the car parts and details we have in stock were purchased from the most trustworthy dealers and manufacturers.

Customer Service Oriented
We value the service we provide and our loyal returning customers can always expect some appreciation from us.

Seasoned Team
When it comes to repairing your transmission, all our team combined has almost a century of practical experience.

Affordable Prices
We aim to make our service as reasonably priced. That's why we cut all unessential business expenses.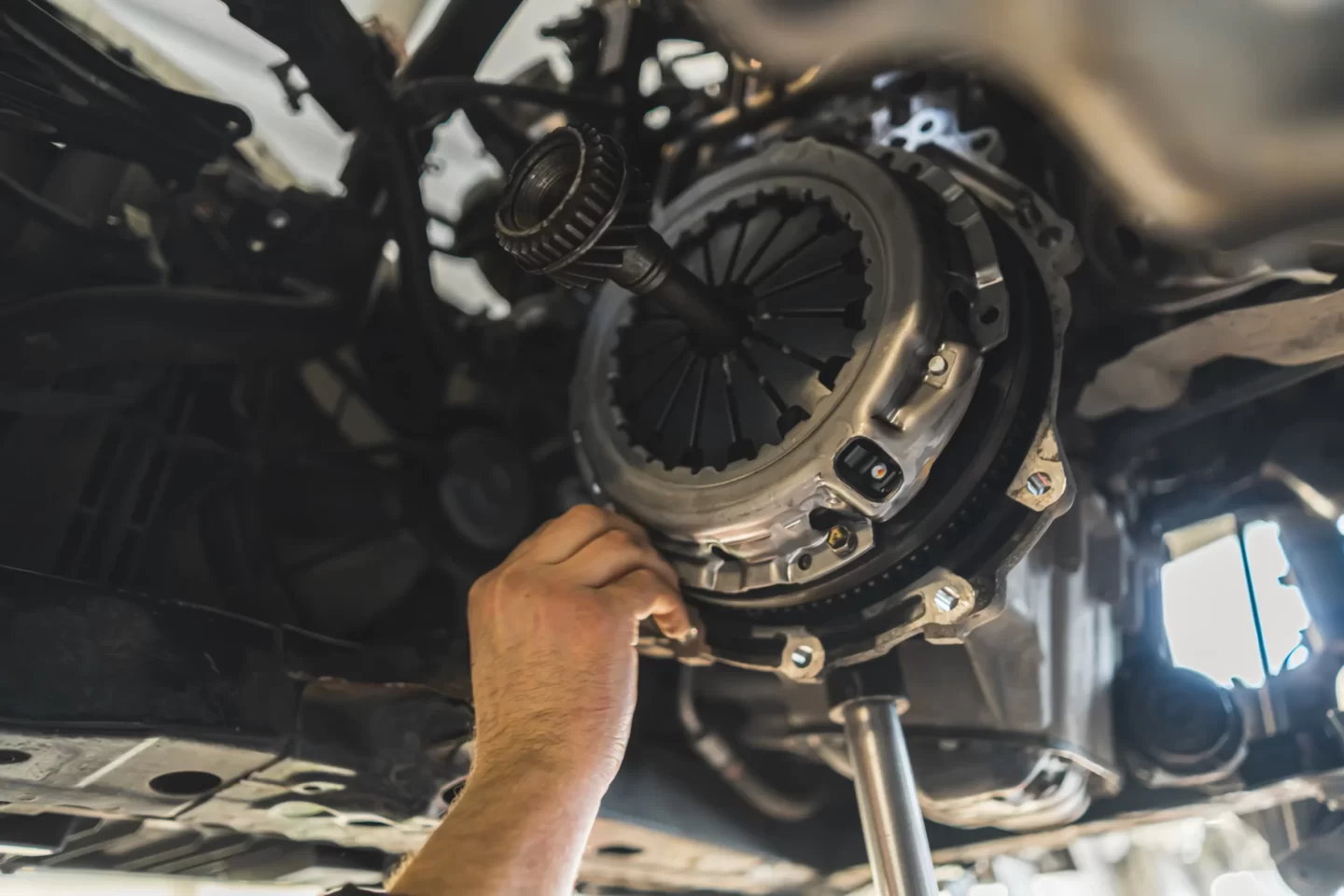 The clutch is an essential component of any manual transmission car, allowing the driver to smoothly engage and disengage the engine's power …
Military & First Responders Discount Available
Learn More About Marshall's Transmission Service
I've been to Marshall's twice now for a clutch repair and they are always great. Reasonable prices and very thorough workmanship.
Highly recommend just had my transmission rebuilt very professional people awesome job and got it done quickly.very friendly if you have a problem after it gets fixed they will bend over backwards to make it right
Great service at a great price. I have had several of my vehicles fixed here.
I would drive half way across the country to have Scott ( Marshall ) fix up my car. Great people, professional, and excellent at what they do. I wish they were located near my new residence. Dear whom ever is reading this in need of car service.. Look no further!
I have a foreign car and I was having problems with my transmission. At Marshall's they were able to get me the right fluid and fix my car. I have been there twice and the service has been great! They were very quick and did a great job! Highly recommend!
Great service. Fast and professional
I was told Marshall's is a great place to take your vehicle for transmission issues.
I have a modified '67 Camaro that was very difficult to drive due to issues with the clutch, transmission and assorted components. Scott and his team took to the challenge and corrected one issue after another; even going to the extent of machining a 3/16th inch plate to create the space to get the correct clearance for the hydraulic clutch. Driving my car has gone from being nerve wracking to a true joy! After this experience I would absolutely trust these guys with any of my cars.
He knew what was wrong from his experience. Quality work.
Marshall's did a great job on my clutch and were honest and up front with the cost. I would recommend them for sure.
Excellent service, fair price
Have had both of my vehicles worked on both times have been exceptional service. Have recommend others and they was just as happy. Also the lady in the office was very helpful. Thanks marshals!
Scott Marshall and his team were great to work with. After the transmission rebuild, there was a small, hard to diagnose issue but they graciously took the time necessary to find and fix it under warranty. I highly recommend Marshall's Transmission.
I have to say that Scott and his team did an outstanding job with getting me back on the road in a very timely manner thank you very much keep up the good work.
fast and friendly service along with follow up service if needed.
Ive recently had some work done and he's done a excellent job for me over the past few years with several cars. I would recommend him to anyone
I've been to Marshall's twice now for a clutch repair and they are always great. Reasonable prices and very thorough workmanship.
Great service at a great price. I have had several of my vehicles fixed here.
Best shop in the area! Prompt, honest, reliable, friendly…Marshall Transmission..simply the BEST!
Had differential repairs to my dually as well as other needed repairs. Service was fast and the people were friendly. I feel that they were honest with the necessary repairs and cost.
The best shop and best people couldn't have asked for better service. I posted my experience below.
Fantabulous!! Nothing but the highest respect for Scott, and his work family!!