Transmission Service in Swansea, IL
Worried that your transmission is going to go out at the worst possible time? Call the local transmission service that you can count on for expert repairs and quality customer service. At Marshall's Transmission, we provide a variety of transmission and drivetrain services to those in Swansea, IL and throughout the Metro-East Area. Additionally, as a family-owned and operated business, we understand the importance of auto repairs that keep your vehicle on the road as long as possible. That's why we are here, to provide essential services that our neighbors need. Also, we offer years of experience and professional training to serve you best. Contact us to schedule service for your transmission, today!
A Local Transmission Service Near You
When it comes to local transmission service, people in the Swansea, IL area know to contact the professionals at Marshall's for all their repair and replacement needs. In fact, we offer trained and friendly transmission experts that provide necessary repairs all transmissions, regardless of what type of vehicle – cars, trucks, SUVs, farm equipment, we do it all. Watch out for these signs of transmission damage, and call us when you see them!
Transmission Slipping
Rough Shifting
Delayed Shifting
Transmission Fluid Leak
Burning Smell
Won't go into Gear
Whining or Clunking Noise
Transmission Rebuilding Service in the Swansea, IL Area
When it comes to transmissions, nobody ever wants to hear that a replacement is necessary. A transmission replacement can be lengthy, costly and possibly not worth the money depending on the age of your vehicle. At Marshall's, we provide transmission rebuilding service that seeks to completely diagnose the problems, provide necessary repairs and get you back on the road, fast! The process we use for rebuilding includes the following steps:
Complete Transmission Diagnostics
Removal from Vehicle
Complete Disassembly
Parts Repair & Replacement
Complete Reassembly
Reinstallation of Transmission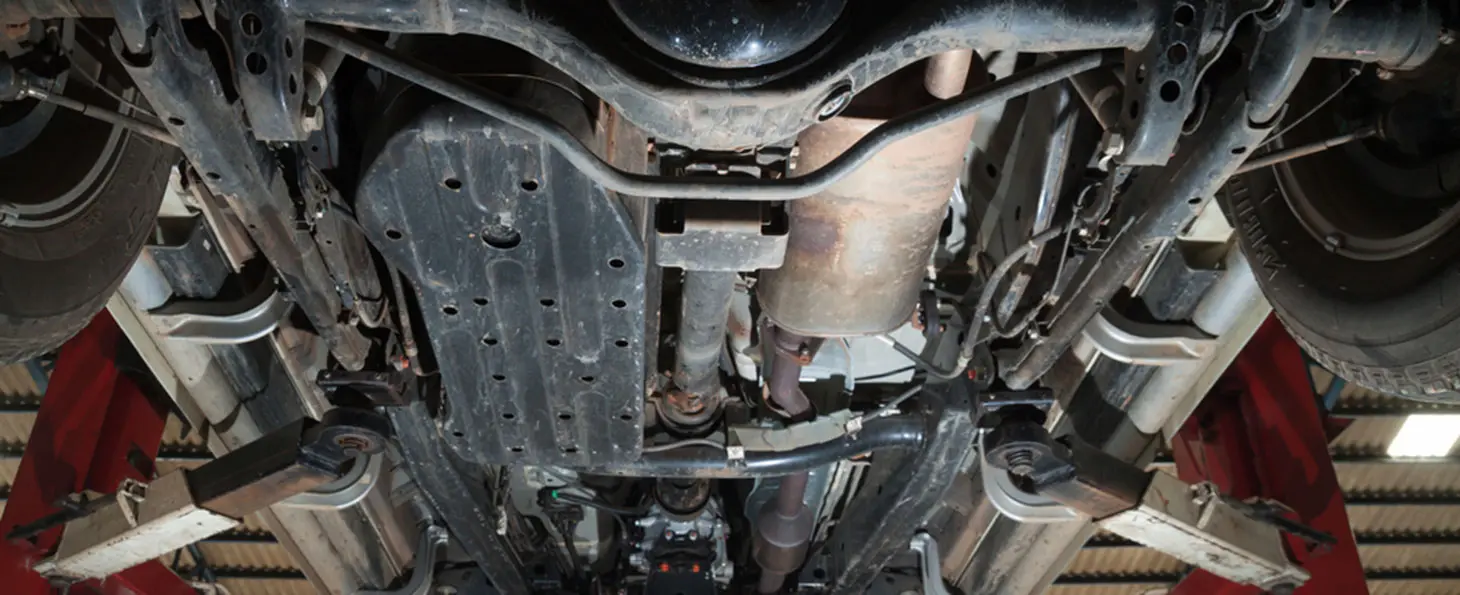 Expert Auto Service in Swansea, IL
We proudly serve as the areas leader in transmission repair services. However, we are not just the local transmission specialists. We also offer other auto services for the drive train of any car, truck, SUV, farm equipment, etc. Whether you drive a manual or automatic, we have the trained staff to find your problems and solve them fast. Ask our staff about an appointment for one of our other expert auto services such as:
Clutch Repair
Clutch Replacement
Differential Service
Differential Repair
Transfer Case Repair
Rear-End Rebuilds
Tie Rod Replacement
Chassis Repair
Our shop is located near Swansea, IL, and we serve clients throughout the Metro-East Area. Additionally, our ASE-certified techs have extensive knowledge and only focus on providing top-quality service and excellent customer care. Also, don't forget to ask about our 12-month/12, 000-mile warranty that backs up all repairs we do. A faulty transmission can keep your life from moving forward – call Marshall's for the repairs that you need!
Serving the 62226 zip code and all surrounding areas