Expert Source for Transmission Repairs in St. Clair County, IL
Worried about the noises that your car makes when you shift? Contact your local specialists for transmission repairs that will have your car running like new. At Marshall's Transmission, we provide drivetrain and transmission repairs for those in St. Clair County, IL and throughout the surrounding areas. As a family-owned business, we know how important it is to get affordable, reliable service form a company that you can trust to get it done right. That's why we're here, for the essential repairs you need to keep your car running longer. Contact our staff to schedule an appointment, and see why we're the choice for transmissions!
Transmission Repairs in St. Clair County, IL
Those in St. Clair County, IL know to contact us for all their transmission needs. In fact, we offer a team of qualified and skilled transmission specialists that know the ins and outs of all manual, automatic and continuously variable transmissions. Additionally, we offer all the routine maintenance needed to keep it running well throughout the years. Look for the signs of transmission troubles and call us when you notice them!
Transmission Slipping
Rough Shifting
Delayed Shifting
Transmission Fluid Leak
Burning Smell
Won't go into Gear
Whining or Clunking Noise
Transmission Rebuilding Services in St. Clair County, IL
One of the worst things a car owner can hear is that they need a transmission replacement – these can be time consuming and expensive procedures. At Marshall's, we offer an alternative to complete replacement with transmission rebuilding services. Our trained techs will dismantle, repair and reassemble your transmission for a car that runs like new. The process for rebuilding services includes the following steps:
Complete Transmission Diagnostics
Removal from Vehicle
Complete Disassembly
Parts Repair & Replacement
Complete Reassembly
Reinstallation of Transmission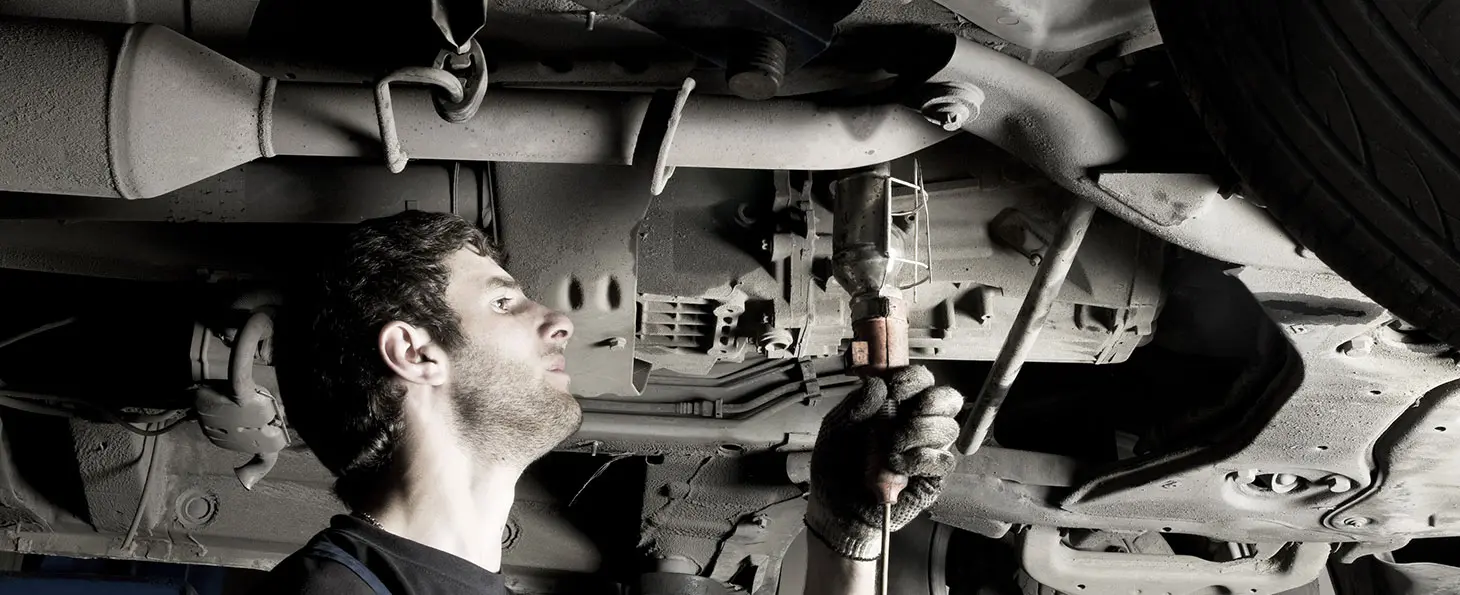 Your Auto Service Experts in St. Clair County, IL
People know that we can provide expert transmission repairs for any vehicle. However, we're not just your local transmission people. We also offer a variety of other auto services to repair a multitude of problems you may have with your drivetrain. From a broken clutch to a transfer case repair, count on Marshall's for the professional service you expect. Our other auto services include the following:
Clutch Repair
Clutch Replacement
Differential Service
Differential Repair
Transfer Case Repair
Rear-End Rebuilds
Tie Rod Replacement
Chassis Repair
You can find our shop near St. Clair County in Illinois, and we serve customers from throughout the Metro-East area. Additionally, we proudly provide service from ASE-certified techs that focus only on your satisfaction.  Furthermore, we back up our claims of great service with a 12-month/12,000 mile warranty on all repairs. Don't let that busted transmission keep you down – call Marshall's for repairs, today!
Serving all of St. Clair County