The 1st Choice for Transmission Shops in Belleville, IL
Are you driving with a faulty transmission? Don't risk more harm to your car; call Marshall's, your first choice for local transmission shops, for the repairs and rebuilds that you need. At Marshall's Transmission, we provide top-quality transmission service for those in Belleville, IL and throughout the surrounding areas. As a family-owned business, we know that a faulty transmission can be a serious danger and could throw a wrench in things if it finally goes out at the worst possible time. We offer years of experience and a trained and friendly staff that gets the job done right. Contact us to schedule your service!
The Local Transmission Repair Shop
In Belleville, IL, we're the first choice for local transmission shops for those that want quality, efficient service and a transmission that runs like new. This complicated piece of your car is what transfers power from the engine to motion at the wheels. Without a transmission, you won't' be going anywhere.  Additionally, continuing to drive with a bad transmission could harm the other parts of your car.  Contact us if you notice these warning signs:
Transmission Slipping
Rough Shifting
Delayed Shifting
Transmission Fluid Leak
Burning Smell
Won't go into Gear
Whining or Clunking Noise
Belleville, IL's Local Transmission Rebuild Shop
When transmissions break down, sometimes repairs aren't enough to get it up to speed. Unfortunately, major transmission problems may prompt a complete transmission rebuild. Luckily, you know the experts at Marshall's have the experience to rebuild transmissions to like new condition. Our rebuilding process includes the following steps:
Complete Transmission Diagnostics
Removal from Vehicle
Complete Disassembly
Parts Repair & Replacement
Complete Reassembly
Reinstallation of Transmission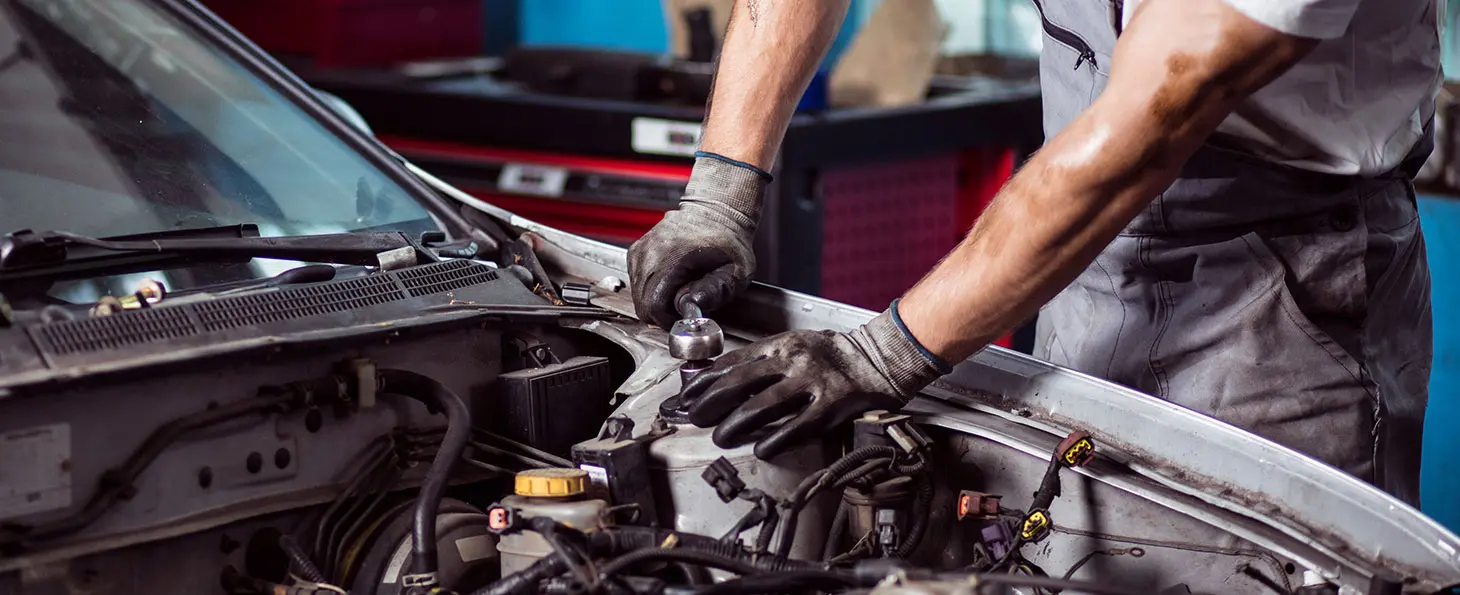 Your Belleville, IL Auto Repair Shop
We're proud to be the local specialists in transmission repair and rebuilds. However, we also off other auto services for customers to take advantage. Our ASE-certified mechanics provide drive-train repairs to all makes and models of any cars, trucks, SUVs, diesel, etc.  Whatever you drive, we can fix – ask about repairs for the following components:
Clutch Repair
Clutch Replacement
Differential Service
Differential Repair
Transfer Case Repair
Rear-End Rebuilds
Tie Rod Replacement
Chassis Repair
Located near Belleville, IL, we're the first choice for transmission shops in the local area. Customers know that we offer fast and friendly repairs that are affordable, and we provide a 12-month/12,000 mile warranty on all repairs that we do. Don't let transmission problems shorten the life of your vehicle – call Marshall's Transmission for help from our experts!
Serving the following zip codes and all surrounding areas: 62220, 62221, 62222, 62223, 62226