Transmission Replacement & Repair Near Scott Air Force Base, IL
Worried about all the noises that your transmission is making? You may be in line for a transmission replacement if the problems are really serious. At Marshall's Transmission, we provide transmission replacement, transmission repair, transmission rebuilds and other services to those near Scott Air Force Base in Illinois.  As a family-owned and operated business, we understand the value of reliable repairs that fix all your problems for a great price. With years of experience, trust that you've made the right choice when you choose Marshall's for the repairs that you need. Contact our staff to schedule your appointment and take care of that transmission once and for all!
Your Local Transmission Replacement & Repair Experts
Those in the Scott Air Force Base area know that we offer the best transmission repairs in the area. With friendly, trained staff and years of experience, we provide repairs to all types of vehicles that include cars, trucks, SUVs, buses, vans, and even farm equipment. Whether you need a complete transmission replacement or just simple repairs, our staff has you covered. Watch for the signs of transmission failure and call us for the help you need!
Transmission Slipping
Rough Shifting
Delayed Shifting
Transmission Fluid Leak
Burning Smell
Won't go into Gear
Whining or Clunking Noise
Transmission Rebuilding Services in Your Area
We provide a wide variety of repairs for all types of transmissions including manual, automatic, CVTs, and others. However, sometimes, simple repairs won't solve the entire problems. At Marshall's, we offer transmission rebuilding services that will help your car run like new. We dismantle the entire transmission, repair what's broken and install it in your vehicle. The process we follow includes the following steps:
Complete Transmission Diagnostics
Removal from Vehicle
Complete Disassembly
Parts Repair & Replacement
Complete Reassembly
Reinstallation of Transmission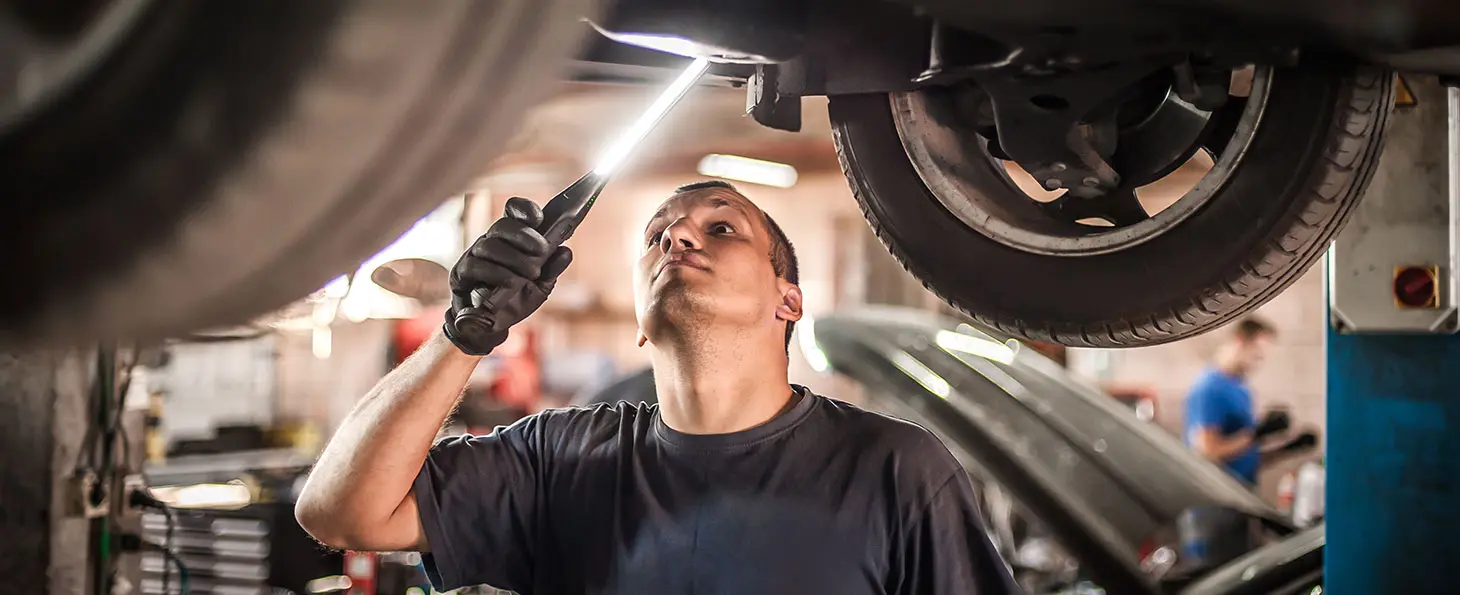 The Local Auto Repair Shop You Can Trust
We are proud to be the local specialists for transmissions near Scott Air Force Base. However, that's not all that we do here. Our trained techs offer repairs for all parts of the drive train for any car, truck, SUV, etc. We are the ones to call for all your auto repair needs – we offer complete diagnostics and a solution to all your automotive issues. Tell our staff about your auto problems, and schedule an appointment for one of our other auto services that include:
Clutch Repair
Clutch Replacement
Differential Service
Differential Repair
Transfer Case Repair
Rear-End Rebuilds
Tie Rod Replacement
Chassis Repair
You can find our transmission shop located nearby to Scott Air Force Base. Additionally, we serve customers throughout the Metro East with expert service from ASE-certified techs that only seek to provide best possible service. Furthermore, we know about value and back up our service with a 12-month, 12, 000-mile warranty on all repairs. Don't let that faulty transmission dictate where you go – call Marshall's to be free from transmission tyranny!
Serving Scott Air Force Base residents & all surrounding areas