Your Trusted Transmission Rebuild Shop in Troy, IL
Have you noticed problems with your vehicle shifting gears? Find a local transmission rebuild shop with a reputation for expert service and quality customer care. At Marshall's Transmission, we provide a wide variety of transmission services to those in Troy, IL and throughout the surrounding areas. As a family-owned business, know that we understand the value of expert repairs, affordable rates and the peace of mind you get by knowing your car is going to make it to your next destination. Additionally, we offer years of experience and professional training to ensure you're receiving the best service from people that know transmissions best. Don't wait to take care of your transmission problems – call Marshall's Transmission today!
The Troy, IL Transmission Repair Experts
Those in the Troy, IL area know the people to call for all their transmission needs. In fact, they call the professionals at Marshall's Transmission for friendly and well-trained technicians that provide a wide variety of transmission repairs. Additionally, we provide service to all types of any car, truck, SUV, etc., and we work on automatic and manual transmissions. Lookout for the signs of transmission failure and call our staff when you notice it!
Transmission Slipping
Rough Shifting
Delayed Shifting
Transmission Fluid Leak
Burning Smell
Won't go into Gear
Whining or Clunking Noise
Troy, IL's Trusted Transmission Rebuild Shop
We are the local transmission rebuild shop that people in the local area trust for rebuilding services for all their vehicles. Sometimes a simple repair is all your transmission needs to get back to working order. However, sometimes more intensive repairs are needed. In these cases, it's best to call Marshall's for transmission rebuilding service that will help you car run like new. The steps we take for transmission rebuilding include the following:
Complete Transmission Diagnostics
Removal from Vehicle
Complete Disassembly
Parts Repair & Replacement
Complete Reassembly
Reinstallation of Transmission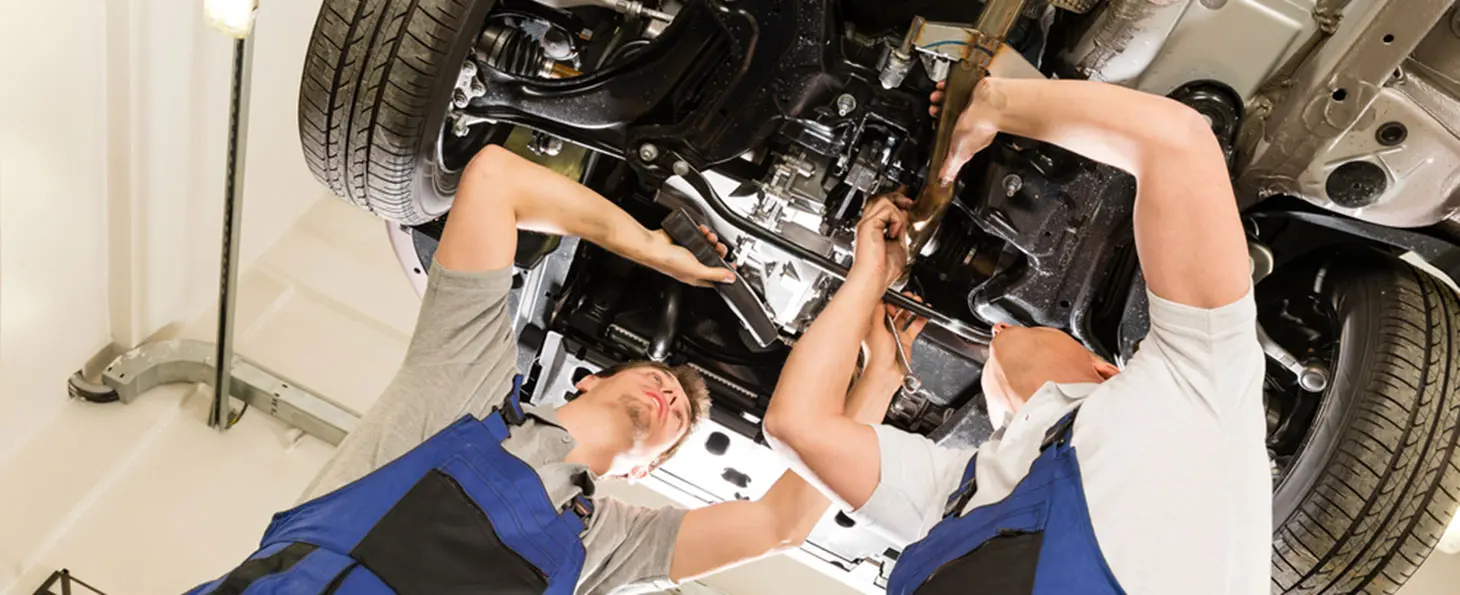 Your Local Source for Expert Auto Repair Services
We are the proud providers of expert transmission services to those in our local area. However, we are not just the people you call for transmission service – our teams provide expert repairs to your entire drivetrain. Whether you drive a car, truck, SUV or farm equipment, our trained professionals have the skills and experience to solve your problems. The list of other auto services performed at our repair shop include:
Clutch Repair
Clutch Replacement
Differential Service
Differential Repair
Transfer Case Repair
Rear-End Rebuilds
Tie Rod Replacement
Chassis Repair
You can find our shop located near Troy, IL, and we offer our services to all customers in the Metro-East area. Additionally, we offer ASE-certified techs that only focus on the needs of the customers – quality service and excellent customer care are the only goals. Furthermore, we back up service with a 12-month/12,000 mile warranty on all repairs. Don't let a faulty transmission hold you back – call Marshall's for the expert service that you need!
Serving the 62294 zip code and all surrounding areas