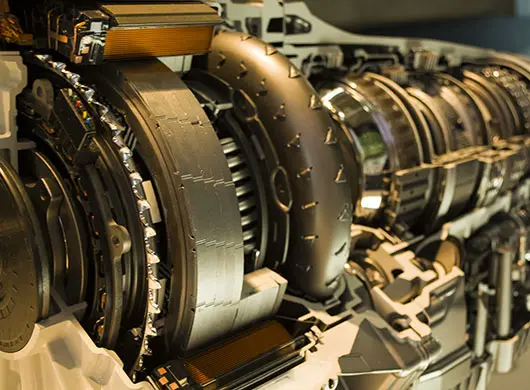 The Metro-East Experts in Rebuilt Transmissions
It's never fun to hear that there's a major problem with your transmission. However, when faced with this problem, you'll have to decide if you're going to repair or completely replace the transmission in your vehicle. Replacement can be a costly endeavor and many times just isn't worth it.
At Marshall's, we offer expert transmission diagnostics and the ability to completely rebuild your transmission without having to do a complete replacement. For a transmission rebuild, we completely disassemble your transmission, replace failing components with top-quality parts, and reassemble the transmission just the way it was. Don't forget to ask about our warranty.
Automatic Transmissions
Manual Transmissions
Domestic Transmissions
Foreign Transmissions
Complete Transmission Disassembly
Complete Transmission Reassembly
Computer Controlled Transmissions
Flywheel Resurfacing
Transmission Coolers
Free Computer Diagnostic
And More
Don't forget to ask our staff about maintenance tips for keeping your new transmission humming, and ask about available warranties on repairs and rebuilds!
Transmission Problems?
Call Us Today!
Free Visual Inspection and Diagnostic Check
Advantages of Our Service

Quality Car Parts
All the car parts and details we have in stock were purchased from the most trustworthy dealers and manufacturers.

Customer-Oriented Service
We value the service we provide and our loyal returning customers can always expect some appreciation from us.
Seasoned Team
When it comes to repairing your transmission, all our team combined has almost a century of practical experience.

Affordable Prices
We aim to make our service as reasonably priced. That's why we cut all unessential business expenses.
Looking for Improved Performance?  We Can Help!
Here's a 2016 Dodge Challenger Hellcat with a new manual 6 speed transmission & rear axle that we recently installed