The First Choice for Transmission Shops in Fairview Heights, IL
Struggling with transmission issues? Don't wait – call Marshall's, your first choice in local transmission shops, for expert repairs and customer service that makes you feel like family. At Marshall's Transmission, we offer transmission service to those in Fairview Heights, IL and throughout the surrounding areas. Also, as a family-owned and operated business, we understand your need for efficient service that keeps your car on the road longer. That's why we are here to provide essential, reliable auto services for those in our local community. What are you waiting for? Get your transmission problems fixed by calling Marshall's right now!
Expert Transmission Repair for the Local Area
When it comes to auto repairs, nobody wants to hear that they have problems with their transmission. This complicated piece of equipment is what is responsible for making your vehicle move by transferring the power creating by the engine. However, this component of your vehicle can be expensive, so you want to make sure you know a local expert to provide the repairs that you need. Watch for these signs of transmission troubles and call our staff for repair!
Transmission Slipping
Rough Shifting
Delayed Shifting
Transmission Fluid Leak
Burning Smell
Won't go into Gear
Whining or Clunking Noise
Rebuilding Transmissions in Fairview Heights, IL
It is never a good thing when you need transmission repairs; even worse when the problem is severe enough to think about a replacement. However, at Marshall's, we have trained techs that specialize in rebuilding transmissions, which means you can skip the replacement for a rebuilt transmission that runs like new. From complete disassembly to reinstallation in your vehicle, you'll be glad you called. Our rebuilding process includes the following steps:
Complete Transmission Diagnostics
Removal from Vehicle
Complete Disassembly
Parts Repair & Replacement
Complete Reassembly
Reinstallation of Transmission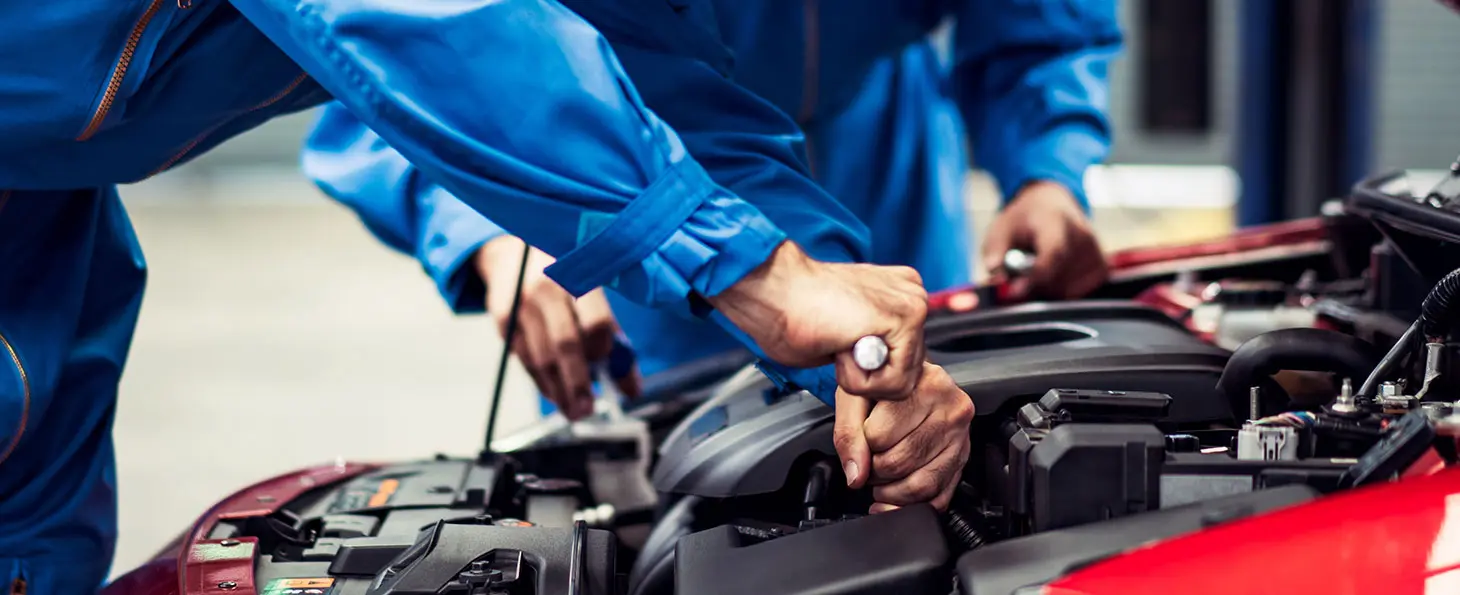 Auto Service Experts in Fairview Heights, IL
While it's nice to be known as the local specialists for all your Fairview Heights transmission needs, our skilled staff can do more than just transmissions. In fact, we provide complete drivetrain repairs to all makes and models of any car, truck, SUV, heavy equipment, etc.  The list of other auto services that we perform includes:
Clutch Repair
Clutch Replacement
Differential Service
Differential Repair
Transfer Case Repair
Rear-End Rebuilds
Tie Rod Replacement
Chassis Repair
We are located near Fairview Heights, IL and provide repairs to customers throughout the surrounding Metro-East area. Additionally, we offer service from ASE-Certified techs for expert repairs, and we back up our work with a 12-month/12,000 mile warranty on all repairs that we do. Don't let transmission troubles hold you back – call Marshall's to get moving again!
Serving the 62208 zip code and all surrounding areas