Your Trusted Experts in Transmissions in Caseyville, IL
When it comes to transmissions, you want someone that provides quality service you can count on.  Luckily, Marshall's Transmission offers repair and rebuild of transmissions for those in Caseyville, IL and throughout the surrounding areas. Additionally, our locally-owned business knows busted transmissions seem to happen at the worst possible times. That's why we are here; to provide affordable and quality service to those in our local community. With years of experience and an expert staff, know you've made the right call when you trust Marshall's for your transmission service. Contact our staff for more details about the services that you need!
Caseyville, IL Transmission Repair Near You
Those in the Caseyville, IL area know to contact our staff for all their transmission needs. In fact, the trained and friendly technicians are specialists in the field of transmissions. The transmission is the part of your vehicle that takes power from the engine and turns the wheels. Without this part of your car, you won't be going anywhere. Please contact our staff if you notice any of the following signs of a  faulty transmission:
Transmission Slipping
Rough Shifting
Delayed Shifting
Transmission Fluid Leak
Burning Smell
Won't go into Gear
Whining or Clunking Noise
Rebuilt Transmission Experts in Caseyville, IL
While some transmission problems may only call for a simple repair, others may require more intensive repairs to get back to working order; this is especially true of transmissions with multiple broken parts., At Marshall's, our staff has the skills and experience to provide complete transmission rebuilds to help keep cars on the road. Know The steps of our transmission rebuild process are as follows:
Complete Transmission Diagnostics
Removal from Vehicle
Complete Disassembly
Parts Repair & Replacement
Complete Reassembly
Reinstallation of Transmission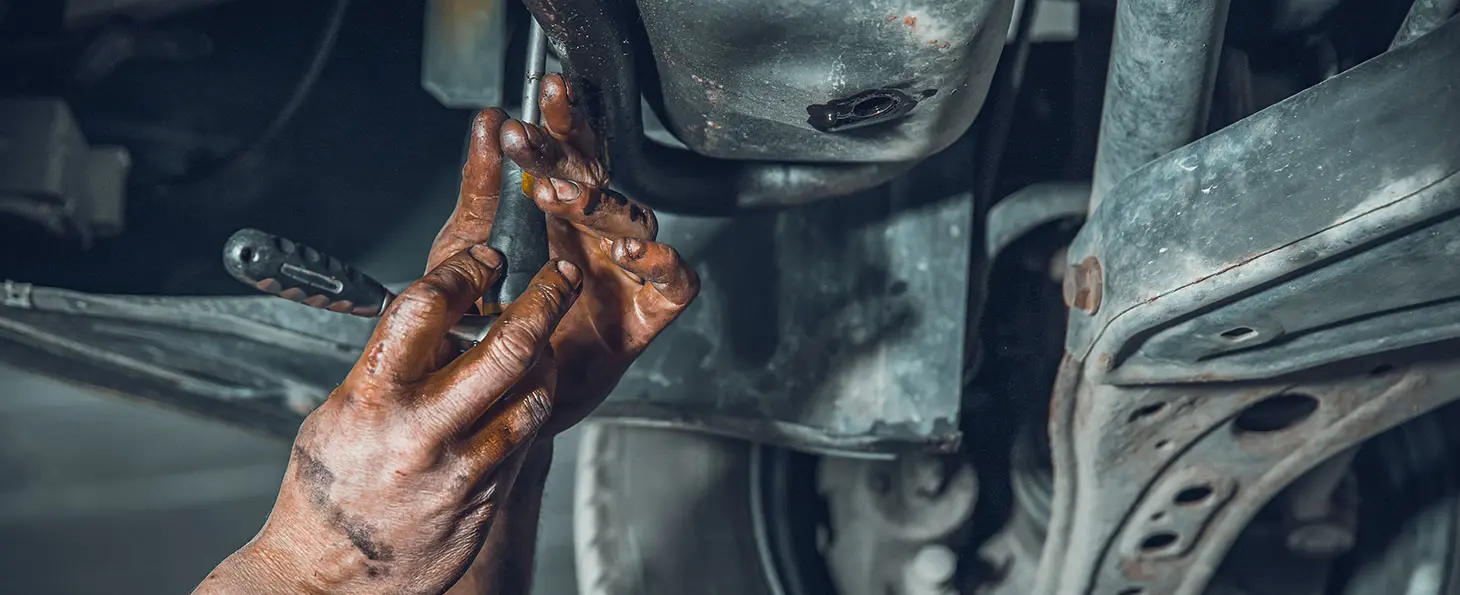 Your Source for Expert Auto Service in Caseyville, IL
We are proud that people in the Caseyville, IL area know us when it comes to transmission repair and transmission rebuilds. However, we are here for much more than just your transmission – we provide complete drivetrain repairs for all cars, trucks, SUVs, and any other vehicle you can think of. Our list of other auto services includes:
Clutch Repair
Clutch Replacement
Differential Service
Differential Repair
Transfer Case Repair
Rear-End Rebuilds
Tie Rod Replacement
Chassis Repair
You can find Marshall's Transmission near to Caseyville, IL in the Metro-East Area. We are always just a phone call away for a trained transmission expert that has experience to get the job done right. Additionally, we know what it means to commit to quality service, and we back up our work with a 12-month/12,000 mile warranty on all repairs. Call Marshall's to repair your transmission today!
Serving the 62232 zip code and all surrounding areas