Transmission Repair and Rebuilds for Both Domestic & Import Vehicles

As far as auto repairs go, transmission repair service can be some of the most expensive work to have done on your vehicle. This complicated component of your vehicle is responsible for taking power generated in the engine and transferring it to the wheels. It's what gives your vehicle the ability to move forward and backward. However, With so many vehicles and various types of transmissions, you'll want a specialist that provides complete transmission diagnostics and has the skills to repair any problems. At Marshall's Transmission, we're proud to be the transmission repair specialists for Collinsville, IL and the entire Metro East. In fact, we offer expert repairs from ASE-certified techs, along with a 12-month/12,000-mile guarantee on all repairs that we offer. Contact our staff if you notice the following transmission problems:
Transmission Slipping
Rough Shifting
Delayed Shifting
Transmission Fluid Leak
Burning Smell
Won't go into Gear
Whining or Clunking Noise
The transmission repair and other auto repairs we provide include:
Transmission Fluid Flush
Transmission Fluid Exchange
Transmission Replacement
Clutch Repair
Clutch Replacement
All-Wheel Drive Repair
4WD Repair
Transmission Filter Replacement
Transmission Rebuild
Front-Wheel Drive Repair
Rear-Wheel Drive Repair
Overdrive Repair
More…
Our qualified team of transmission repair specialists provides repairs for the following vehicles:
Autos
Cars
Trucks
SUVs
Diesel Trucks
RVs
Heavy Equipment
Farm Vehicles
Etc.
At Marshall's, there's no transmission we can't fix. Trust us for all your transmission repair, rebuild and replacement needs!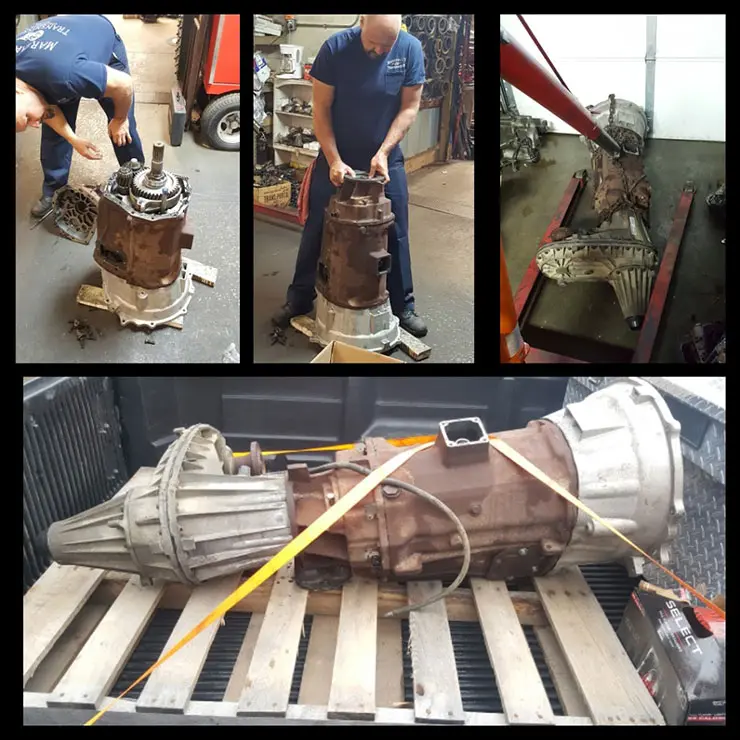 Domestic & Import Auto Repair
Whether you drive a performance import or an American-made pickup, you're probably careful about what shops you let service your car. It can be difficult to find a local technician that has the knowledge needed to perform routine maintenance and major repairs. With that in mind, Marshall's Transmission specializes in domestic and import auto repair for customers throughout the Metro-East area. From domestic economy models to performance machines imported from Italy, be sure you're leaving your baby in the right hands. Our team uses the latest technology to provide factory-level repairs for tires, alignments, brakes, front ends, rear ends, transmissions, engines, diagnostics and more.